bridal beauty packages in Bedford
Tailor-made packages for your special day
For brides-to-be, we can put together a tailor-made package to include some or all of our skin and beauty treatments to ensure you will look your best on the big day! You might be wondering about how to lose those last stubborn inches from hips or thighs, how to deal with wrinkles so as to leave your skin toned. You may be considering tooth whitening to ensure your smile is at its best. We can help with all of this and, if you speak to us in advance, we can ensure the various treatments are scheduled in the right order so that the optimum effect can be achieved. We can even combine all this with sessions with a top flight hair stylist and make over consultant so as to ensure that these treatments are also integrated into the whole. And we should be delighted to offer this service to your bridesmaids, the mother of the bride and indeed the groom if you think he too might benefit from a pre-nuptial MOT!
This approach can also help on other special occasions – if for instance you are making that special trip. For professionals who have a major presentation to make or an academic paper to deliver, you want to know that you are looking your best and that this will contribute to the confidence with which you can speak to a senior audience.
For a no-obligation consultation with one of our team (including the payment options available) please call 01234 352069 or email us today.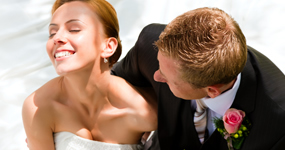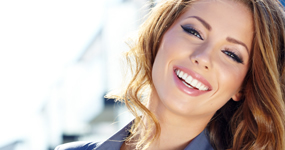 Rachel, Cambridge...
As an academic researcher in life sciences, I get called on to make presentations to international conferences several times a year and, whilst of course the content is all important, there is no denying that looking your best is an enormous confidence lifter when you have to go out and deliver a paper to an international audience.