dermal fillers in Bedford
if you are looking for professional dermal or lip filler treatments in Bedford that are safe, effective, long lasting and affordable, then we can help.
As skin ages, both naturally and because of other factors such as skin damage, smoking and poor diet we lose collagen, fat and other natural moisturising substances from our skin. Our skin becomes thinner and lines, wrinkles and folds develop.
Dermal Fillers are non-surgical cosmetic treatments, used to achieve a more youthful appearance by restoring volume to the face and lips. They work by reducing or eliminating the lines and wrinkles and the effect is seen immediately after treatment.
Dermal Fillers are clinically manufactured from hyaluronic acid which occurs naturally throughout the body in skin, bones, joints and eyes.
Some Dermal Fillers contain anaesthetic to make the treatment more comfortable. Otherwise a local anaesthetic cream is used. For lip treatment an injection may be given which is similar to a dental injection.
Our treatment costs
We have ensured our treatment prices are still amongst the most affordable in Bedford and Bedfordshire.
Our lip and dermal filler prices »
How to make an appointment
If you have any questions about our treatments or would like to book an appointment, please call us on 01234 352069 or complete the on page enquiry form and our friendly team will be happy to help.
Before and after treatment images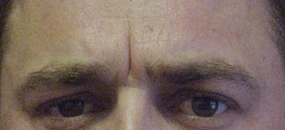 before treatment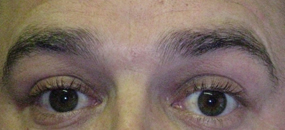 after treatment
Enjoy the benefits of the following treatments available at 5 De Parys Dental Care:
Amalian I Active 1ml
This monophasic soft cross-linked hyaluronic acid gel is suited for fine to medium lines and soft wrinkles and is injected into the upper to middle layer of the skin. The fine and soft texture ensures optimal adjustment to the tissue and excellent flow properties. Targeted and safe filling especially for difficult areas like glabellas is possible without the hazard of overcorrection.
Amalian I active is also optimal for gentle lip augmentation and on top of amalian expert products if an additional treatment is necessary (touch-up after 14 days). Usually the augmentation lasts 5-6 months.
Amalian II Intense 1ml
This monophasic soft cross-linked hyaluronic acid gel has a higher concentration than amalian I active and is suited for medium to deep wrinkles, for acne scars, vermilion border and also for stronger, but still moderate lip augmentation. This gel is easy to inject and can be used for almost every application with the exception of the glabellas. The tissue filler effect lasts for approximately 6 months.
Amalian III Expert Volume 1ml
Highly cross-linked hyaluronic acid gel for strong volume augmentation.
This product of the amalian hyaluronic acid system, a cross-linked, biphasic gel, causes the strongest viscoaugmentation and lasts for up to 12 months. This gel can be used for medium to very deep wrinkles and folds as well as in cases of lip dystrophy or for "liquid lifting." Amalian III expert volume is applicated into deep dermis and used like the other "expert" line products in smaller quantities.
Amalian Smoothline 1ml
Soft cross-linked hyaluronic acid gel for filling of fine lines.
This preparation is suitable for the treatment of fine lines and wrinkles, such as vertical lip lines, crow's feet, forehead lines and glabellas. Also mimic lines or tear troughs can be treated with this very soft and liquid filler which distributes very smooth into the tissue for natural results. It is applicated in the upper dermis.
Amalian Beauty Lips 1ml
Amalian beauty lips LT is a new monophasic soft cross-linked HA formulation for stronger augmentation of the lips. Its superior performance is achieved by implanting five small volume depots along the lip.