about De Parys Dental Care in Bedford
our philosophy
The Practice has a philosophy which is two-fold and practiced by the whole dental team.
Our aim is to always provide you with care to the highest possible standards
Dentistry should be a comfortable experience
Pleasant, gentle dentistry is what we practice, ensuring our patients are happy, relaxed and comfortable.
Our tailored approach to providing you and your family with the dentistry you need means you can all enjoy good quality dentistry and a welcoming atmosphere to ensure long term oral health.
We are committed to ensuring that as a Practice, we provide you with the latest techniques and materials. All members of our team regularly attend further learning and post graduate courses.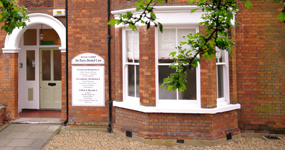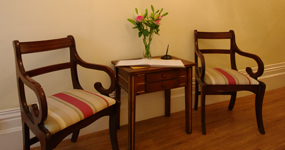 health and safety
At De Parys Dental Care we take the responsibility for sterility and infection control very seriously.
We follow strict dental and health guidelines from bodies such as The General Dental Council. We adhere to a strict policy of cross infection control. We use disposable covers for all surfaces and of course use new gloves for each and every dental patient. Both patients and staff are required to wear eye protection. Medical waste is disposed of carefully using special bins.
As a team we are continually reviewing and updating our dental techniques. We are committed to ensuring that we are compliant with the best practice guidelines of HTM 01/05 (the gold standard in the area of disinfection control) and have implemented a major upgrade of our hardware to ensure this. We undergo regular appraisals by independent inspectors (including Denplan) to ensure that we comply with, and even exceed, all the general dentistry regulations. We are more than happy to discuss any concerns our patients may have.
dental facilities for disabled customers
We are on the ground floor making easy access for our disabled customers.
health and social care Act 2008 ("The Act")
The practice is registered with the Care Quality Commission ("CQC") for the following activities regulated under the Act.
Treatment of disease disorder and injury
Surgical procedures
Diagnostic procedures
Our Statement of Purpose pursuant to the Act is as follows:
To promote good oral health for all patients attending our practice for advice and care.
To provide high quality dental care including periodic examinations.
To understand and meet the needs of our patients, involve them in decisions about their care and encourage them to participate fully.
To involve other professionals in the care of our patients where this is in the patients' interests, such as referral for specialist advice and care.
To ensure that all members of our team have the right skills and training to carry out their duties competently.
To ensure an awareness of current national guidelines affecting the way we care for our patients."
Cross-Infection Control
It may be useful for patients to know that a major upgrade of cross-infection procedures within dental practices was implemented in recent years by HTM 01/05 (HTM = Department of Health Technical Memorandum). This requires all practices to allocate, where possible, a separate disinfection facility for the disinfection of instruments and to clean these instruments in designated ways. It also sets out procedures for the treatment of surgical disposables such as gloves (for example by not reusing such materials). Our practice adheres scrupulously to these procedures. For more information please enquire at reception.
Dental Therapists
For routine fillings, and some other treatments, patients may sometimes be booked with our dental therapist Miss Afshon Farooq. Therapists are a separate specialism within the dental profession that were introduced in recent years to ensure that patients have the best and earliest access to routine restorative treatment. They are intended to allow practices to concentrate the expertise of more experienced dental surgeons on the more difficult cases whilst allowing therapists to refer back to the supervising dentist if the case warrants this. In this way it is hoped that the expertise available within the practice can be deployed in a more cost-effective way. If you have any questions about this please ask at reception.
Country of Qualification and Title
All our practitioners hold qualifying dental degrees from recognised universities as well as appropriate post-graduate qualifications. Whereas in the UK, dentists (more properly "dental surgeons") were traditionally described as "Mr/Ms X" in line with other surgical specialists (such as cardiothoracic or ENT specialists), the practice in the US, the Commonwealth and Europe was to describe them as "Dr" reflecting the broad equivalence of undergraduate medical (MD) and dental (DDS) degrees. With the greater number of overseas dental practitioners working in the UK, the usual practice is now to describe dental surgeons as "Dr" so as to avoid confusion. Those of our clinicians who also hold medical (MD) degrees are so identified.