general dentistry in Bedford
oral cancer screening
Before any treatment can be carried out a full mouth examination and oral health assessment is carried out. This assessment includes an oral cancer screening.
Oral cancer is an increasing problem in the UK so an Oral Cancer screening is included on every routine dental check up. Early detection is a vital part of treating oral cancer.
headaches and jaw joint problems - splints
The joint between your upper and lower jaws just in front of your ears is called the temporomandibular joint (TMJ). The jaw joint can occasionally cause problems which your dentist can help diagnose and treat.
Do you suffer with headaches or migraines, especially first thing in the morning?
Do you have clicking or grating noises when you move your jaw?
Do you have difficulty opening or closing your mouth?
Are you aware of grinding or clenching your teeth especially when under stress?
If you answered yes to any of these questions then we have the solution.
A custom made clear plastic night splint which can fit comfortably over your upper or lower teeth, can be made. This will help to reduce your headaches and/or joint problems.
50% of headaches are caused by teeth biting incorrectly, clicking or grating jaws. These should be monitored to check to see if they are getting worse.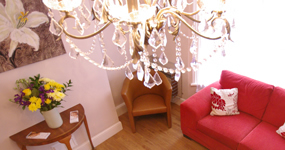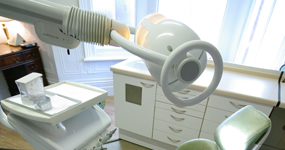 general dental treatments at 5 De Parys Dental Care include: